How To Drape A Saree | The Infinity Drape
Looking for a subtle change to a traditional look? Try the Infinity Drape ✨
Products used:
Prior to starting the drape:
Pleat and pin the pallu of your saree.
Step #1: 
Start by wrapping your Saree once around your Saree Silhouette.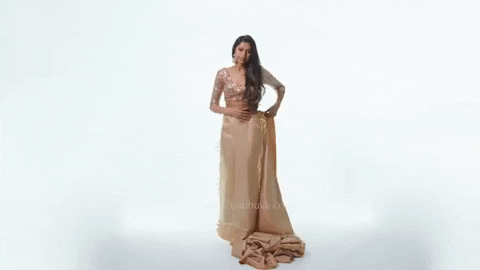 Step #2: 
Then start to create your pleats at the front of the Saree.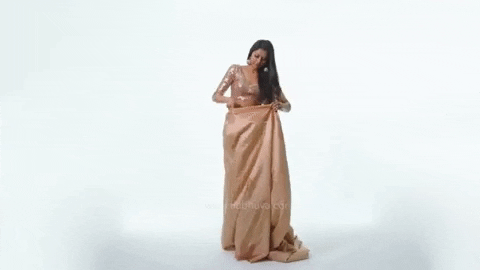 Step #3: 
Pin your pleats together at the front and then tuck it into your Saree Silhouette.
Step #4: 
Take your pallu and then drape it over your left shoulder. The pallu should drape in the front as pictured below.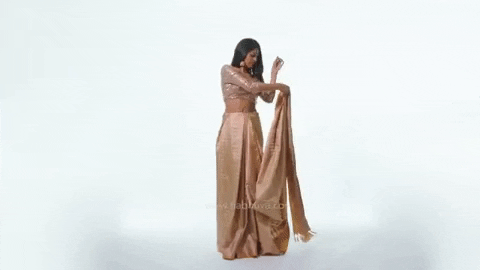 Step #5: 
Remove the pins from the tail of your pallu and fan out.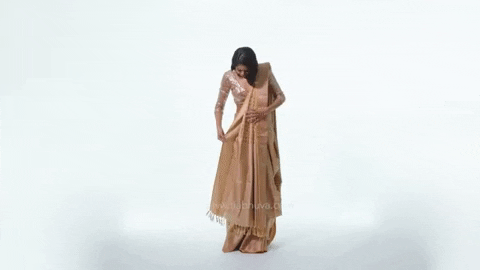 Step #6: 
Take the corner of the end of your pallu and bring it around your Saree to the front.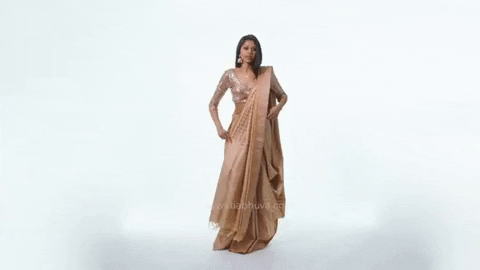 Step #7: 
Tuck the end of your pallu into the front right in the middle where you created and placed your initial pleats.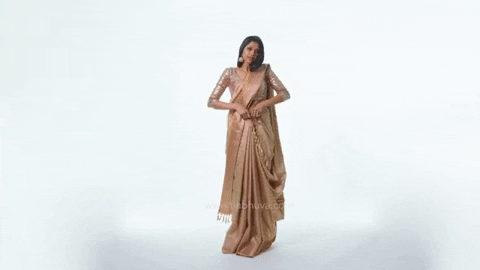 Step #8: 
And you are done your Infinity Drape! ☺️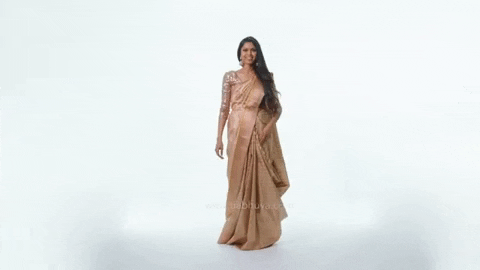 See our full tutorial on youtube here!