How To Drape A Saree | Gujarati Cancan Style
A classic twist to a traditional look ✨
Products used:
Prior to starting the drape:
Pleat and pin the pallu of your saree.
Step #1: 
Drape your pallu over the right shoulder with the end of the pallu facing the front.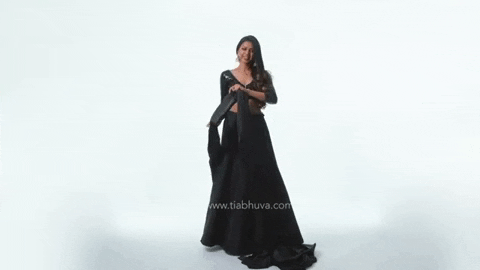 '
Step #2: 
Bring the rest of the saree around the back.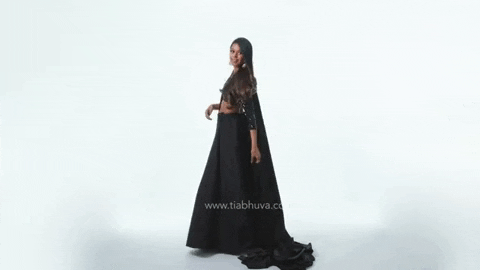 Step #3: 
Create your pleats at the other end of the saree.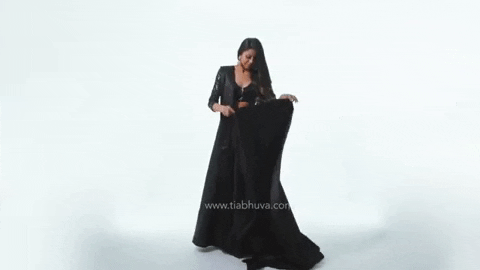 Step #4: 
Pin your pleats together and then fluff them out at the bottom of your skirt. Tuck them in at the front of your Cancan Skirt.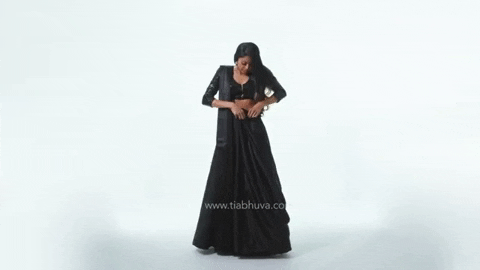 Step #5: 
Adjust accordingly for a clean look.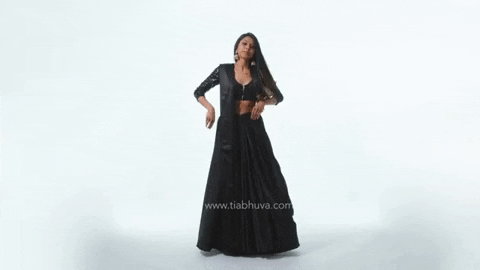 Step #6: 
This is your finished look! Simple, easy and elegant ✨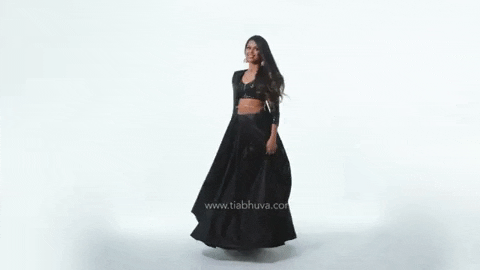 See our full tutorial on youtube here!